IRLE Summer Camp Trip to NYC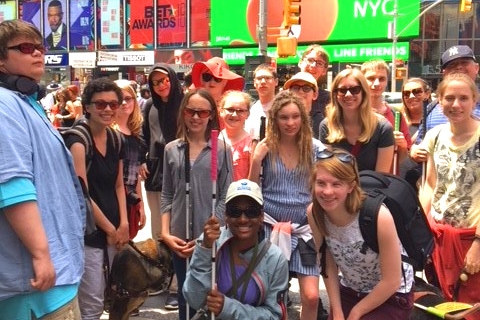 Our IRLE [Intensive Residential Life Experiences] summer campers have returned from their adventure on the road! They left Vermont to visit the beach, the Aquarium in Mystic, CT, to see the Lion King performed live in NYC, to see Times Square and other sites of the Big Apple.
While crossing a street in the city they caught the eye of Visual Journalist David Handschuh-who took this picture.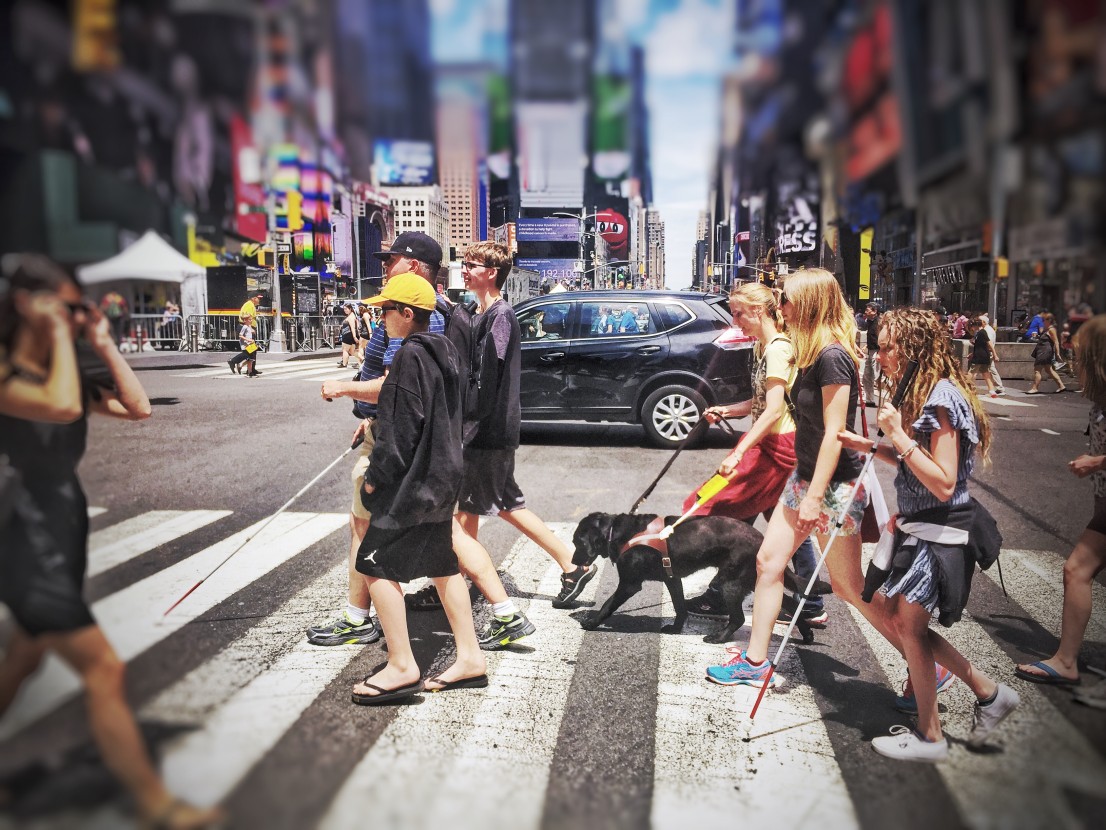 Next Blog Post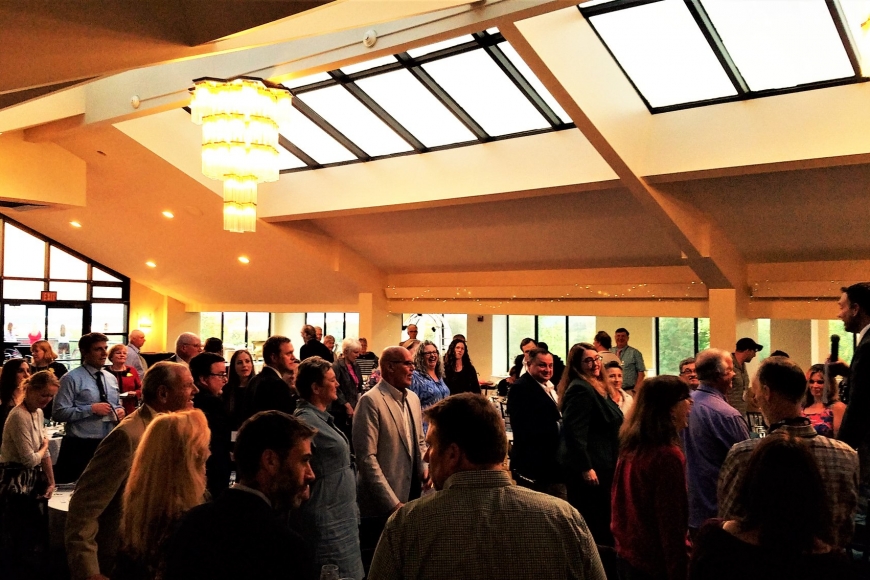 Thank you to all who joined us at the 29th Annual Dinner and Auction at the Sunset Ballroom in South Burlington on May 24th. The event was very successful and raised $19,890. We enjoyed the new venue with…