How To Make College an Optimal Experience for a Blind Student
Get oriented to the campus and your classes with an orientation and mobility specialist in advance of your first day of classes.

Get in touch with the Disability Services. Have a meeting with them and discuss appropriate accommodations for your classes. They should work with you and your teachers to ensure that these accommodations are set into place. The disability staff should help you coordinate with your teachers, at least initially until you have worked out the best system.

Don't be afraid to communicate directly with your teachers. Tell them what works best for you and what doesn't. Ask them to email you assignments, if you are having trouble accessing the online platforms. Remind them to read what they are writing on the board, ask them to send PowerPoint slides in advance, tell them to send images or files that are not accessible to the Disability Office, etc. Tell them you need extra time on tests. Teachers will understand if you are struggling or need more time to complete assignments. You just need to talk with them every step of the way to explain what is going on as it is happening. Do not wait until it is too late. Let them know a few days in advance if you think you will need extra time.

If you are having trouble navigating campus, ask a friend or roommate, or better yet, ask your RA (residential assistant) but more importantly, get as much orientation and mobility as you need. Navigating a cafeteria can be tricky, especially when crowded. Try to learn the layout of the space, and go during times when it is not as busy. If that does not work, ask a friend or cafeteria staff to accompany you through the lunch line to pick up your food and find a table. The best scenario is to go with a friend.

Unfortunately, the school is not specifically designed for a blind person. There will be posters on the walls of events going on or other announcements. You should talk with your Disability staff to come up with ways to access this material. See if emails can be sent out detailing campus activities, etc. Other things may not be made accessible such as mailbox combination locks, laundry machines, workout machines at the gym, etc. You have to be persistent with the staff to ensure that these are continually made accessible.

Perhaps most important of all: you know what works best for you. You just need to do your best to communicate your needs to teachers and staff. This is a learning curve for them, probably more so or just as much as for you. Some teachers will be open and excited to the idea of working with a blind student, others may be a bit more hesitant and apprehensive. You have to try your best to be patient, and if teachers are not meeting your needs, speak with the disability service staff. It is their job to ensure your needs are met.
Next Blog Post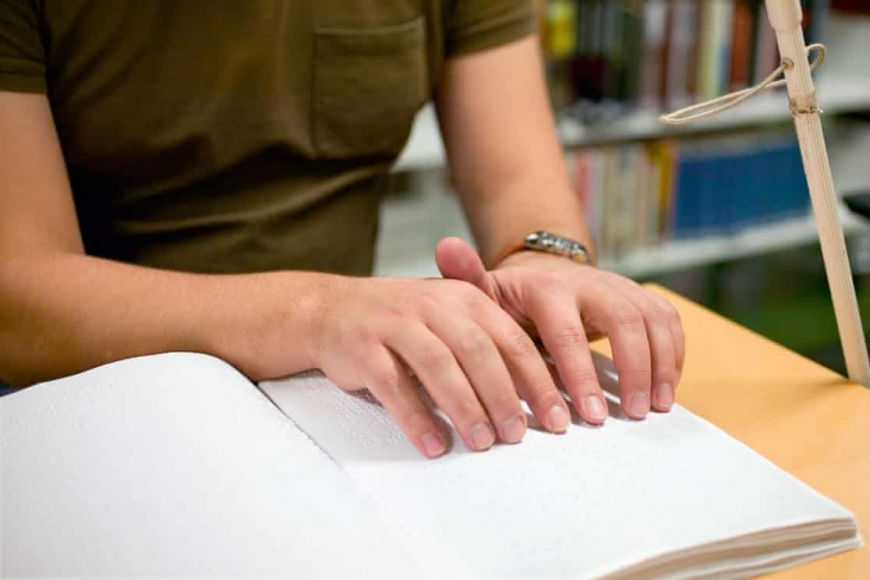 Rustling crisp packets, shuffling feet and the general buzz of conversation made lectures a trial for Gemma Long during her first degree.