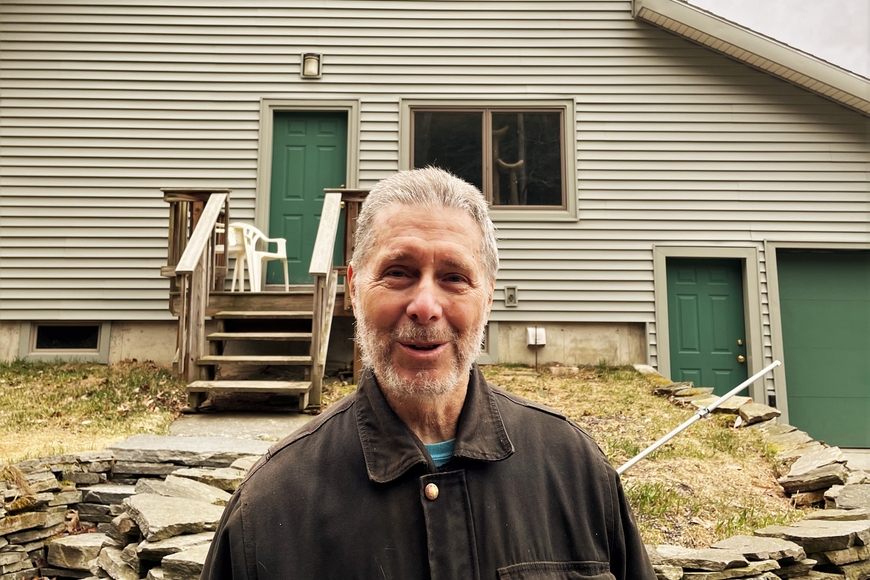 VABVI Presidents Award
The President's Award is presented each year to someone who "Best exemplifies the true spirit of VABVI's mission. Someone who shares "an outstanding contribution to the values and goals of VABVI as well as a commitment to the blind and visually impaired individuals we serve."
The 2022 Presidents award recipient, Mr. Craig Coleman, resides in Springfield. De Haskell and Frank Kotkov, the trip coordinators for the Brattleboro office, describe Craig as one of the most conscientious individuals they have ever met. Not only is he a valued volunteer, but he knows exactly what is expected of him and always remains within the parameters that VABVI has established for its volunteer and client relationships. "Whenever we enlist Craig's help, he goes the extra mile to fulfill his role as a volunteer with professionalism," states Haskell and Kotkov. He is steadfast, always ready and willing to help in whatever way he can to assist our clients. He continually goes above and beyond to ensure his clients are safe and secure in his care. The clients that he has served are very happy knowing that he is there for them in every way. Craig is patient and kind with his passengers and is very well liked by all those that have been fortunate to ride with him. Many clients request him as their driver of choice. Craig also drives for Senior Solutions and has sometimes offered to combine trips if a VABVI client was going to the same grocery store as a client from Senior Solutions. Overall, Craig is deserving of VABVI's Presidents Award because he truly exemplifies the spirit of "volunteerism." We are so grateful to have him as one of VABVI's most beloved volunteers.
In 2021, Craig volunteered 99.75 hours of his time, and drove 2,133 miles. He has been a VABVI Volunteer for 2 years. Congratulations from all of us here at VABI to Craig for being this year's Presidents Award recipient.
Next Blog Post
VABVI Executive Director Steve Pouliot discusses SMART technology and accessibility