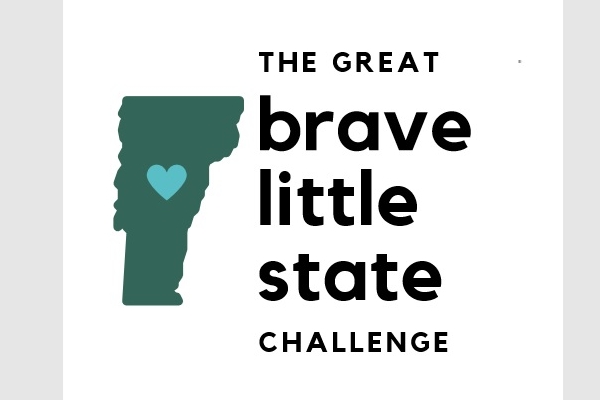 The Vermont Association for the Blind & Visually Impaired welcomes you to The Great Brave Little State Challenge! The challenge is a blend of scavenger hunt, research, clue gathering and code cracking: a deep-dive into Vermontiana-new and old, online and outside, that one can do at home, camp or classroom, at your pace, solo, or with family or classmates, all within the current health guidelines. With contributions from a wide range of Vermonters from Senator Bernie Sanders to Grace Potter, guest appearances, twists and turns, time travel and a slice of pie, a splendid time is guaranteed for all. Admission is a $15, a price so low you can't afford not to play! Your admission fee generously supports VABVI's programs across Vermont. Thank you for helping your blind and visually impaired neighbors!
FAQ list below!
To begin the challenge, enter here through the pay portal [on the left]
FAQ
1. What is the GBLSC? It is a blend of online game & info quest, a bit of a puzzle, some code cracking too….it is fun, educational, surprising & intentionally enigmatic. We want you to explore and discover, just as you would when visiting a new place. You will be dropped in, with one password, and need to find your way to the end.
2. Who would enjoy it? If you live in Vermont, you will enjoy it. It has been created by Vermonters about Vermont, to celebrate our community and this cool place we call home. It is particularly suited for families to do together-explore, learn, be curious, have fun!
3. How do I start? You enter the challenge via the pay portal on the VABVI website. A credit card is required to pay. You will be asked for your email so that we can send you the information that you need to start the challenge.
4. How much does it cost? $15.
5. What does the entry fee support? All proceeds support the statewide services offered by VABVI to blind & visually impaired Vermonters.
6. How do I "move" through the challenge? Without giving away too much, you answers questions and record your answers on a separate sheet of paper. The end of each section will have a questions related to the next password that you will need to move ahead into the next section. Other than the 3 password questions, no questions will prevent you from moving forward in the challenge.
7. There are too many questions! First thing, don't panic! There are about 120 questions across the entire challenge, but only 3 questions that you have to answer to move ahead. We want you to have fun and learn some new things about Vermont and share some things about your Vermont with the rest of us. The challenge is made for anyone to move at their own pace. Answer a question and take a break, come back another day. No worries, no hurry! There are 120 questions because we wanted to give you a bang for your buck!
8. Is it a competition? Is there something to win? It could be done as a competition or not, it is your choice. A classroom could challenge another classroom, you could challenge a friend, etc. Or, you can challenge yourself to make it to the end. If you make it to the end, send us your answers to the email given and we will let you know how you did and send you a certificate of completion, and an invisible golden key to the state.
9. Is it hard? Will I get stuck? Hopefully it is challenging but not so hard that anyone gets frustrated! Everything can be answered either online or from the information contained within the challenge. You will be asked to go outside and locate things in your community. If you get really stuck, you can email us and we will give you a nudge.
10. Why was it created? VABVI's fundraising events were canceled due to the virus. We faced figuring out a new way to raise funds for our statewide programs within the new health guidelines, while sensitive to the fact that we've all been impacted, it is a challenging time for all of us. We created the GBLSC as an activity for people to do while at home, and as something that we could give back to Vermont--a celebration of our community and to underscore that we are all in this together, in the past and today. We miss getting together and look forward to the day when we can get together to celebrate being able to get together again! Until then, stay healthy friends, good luck with the challenge and thank you for your support!
Next Event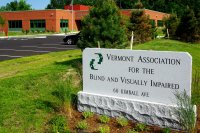 Board Meetings FY2018-2019   October 10, 2018: CVMC/other Central VT location 3:30-5:30 pm   January 15, 2019: VABVI office, South Burlington, 3:30-5:30 pm   April 16, 2019: VABI office, South Burlington,…