Schedule of PALS Events for Visually Impaired Adults in Springfield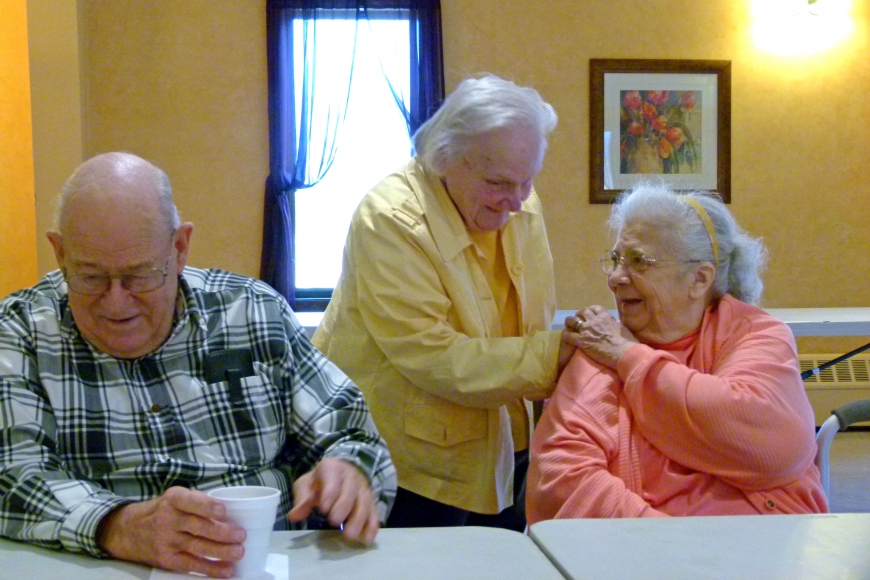 January
21st: Ukelele group/singing (Priscilla); Blogging (Elizabeth); Tee shirts; Reflecting on the past year and planning for the new.
February
18th: Field Trip: Nancy Lanoue and Nina Jamison to introduce exhibit in the Comm. Room, 100 River St. (Gear Shaper mill). Nina text 802-558-0129 email: ninajamison150@gmail.com.
March
18th: Gratitude Circle. Guest: Kelly McElheny; Southern VT Volunteer and Outreach Coordinator, Comm. of VT Elders / Medicare fraud and changes
April
15th: Gratitude circle. Guest: ABLE Director Vincent Livoti, and possibly local librarian. Poetry month/reading, reciting, and writing haiku
May
20th: Guest: Dan Norris on Echo/Alexa technology. Gratitude circle.
June
17th: *10-1 p.m.; Gratitude circle. Field trip: Hall Art Museum in Reading. Docent-led exhibit tour & BYO picnic. Volunteers invited
July
15th: Ukeleles?
August
19th: Gratitude circle. Guest: Linda Cramer, LICSW, Advocate Disability Rights VT; Discussion re DRVT and maybe the pronouns initiative ("Pronouns: She/Her/Hers")
September
16th: Gratitude circle. Fire Department/ Rescue/Red Cross?; Emergency paperwork (CARES)
October
15th: White Cane Awareness Day; Shared event, both groups participating. Meet at River Garden, Brattleboro 10-12
Mike Goldberg, guest speaker. Walk followed by BYOL at River Garden. Volunteers welcome!
November
18th: Gratitude circle. Winter safety ; Guest speaker: Jack Trainor, COMS
December
16th: Gratitude circle. Holiday Potluck *10-1 p.m.; Volunteers invited!
Next Event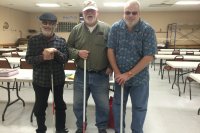 The PALS Groups provide a forum for adult clients to share ideas and feelings in a group setting. At PALS meetings, clients learn about a variety of visually impaired-related topics, new aids and appliances, and will receive support and encouragement from others going through similar challenges.