Vermont Symphony Orchestra present Paradise & Light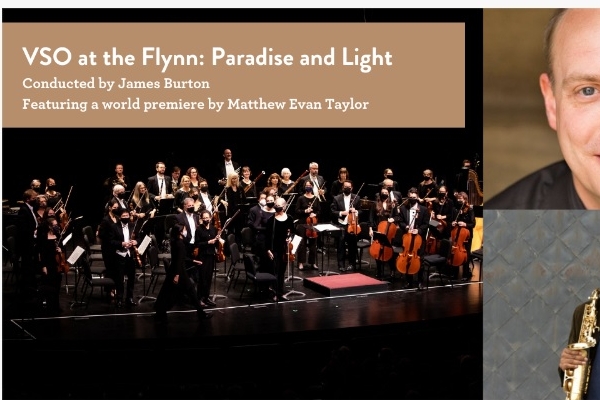 VSO Classical Series: Paradise and Light, presented at the The Flynn, 153 Main St., Burlington on Saturday, October 29, 2022
Complimentary tickets for VABVI clients to a VSO orchestra and chorus concert, a pre-performance talk, and a meeting with VSO musicians
The concert begins at 7:30 p.m. with three pieces of music, two of which include our 80-voice VSO chorus including members of the Montpelier Community Gospel Choir and Counterpoint. The first half of the concert begins with a world premiere of From Despair ... Light! by Burlington-based, Middlebury College Music Professor Matthew Evan Taylor. This is followed by Of Paradise and Light for string instruments by Augusta Read Thomas, then Vaughan Williams' Toward the Unknown Region set to poetry by Walt Whitman. The second half of the concert is devoted to Dvorak's Symphony No. 7.
There is a free pre-performance talk from 6:30 - 7:00 p.m. at the Flynn with Vermont Public host Eric Brooks, our conductor James Burton, and composer Matthew Evan Taylor. There is also an opportunity to meet in-person with VSO musicians before the concert for VABVI clients, to learn more about the music and how their specific instruments work.
Tickets can be picked up at the Flynn's Will Call desk starting at 6:00 p.m. on the night of the concert.
Questions? Please contact Elise Brunelle, VSO Executive Director, at elise@vso.org or call 612-417-4948.
Next Event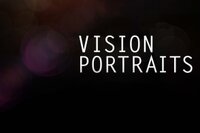 Vision Portraits, a feature-length documentary that chronicles the creative paths of blind and visually impaired artists including a photographer (John Dugdale), dancer (Kayla Hamilton), writer (Ryan Knighton) and the film's director, Rodney Evans.